Bioenergy & biomass combustion systems
The combustion chamber is the heart of every energy system and Saxlund has, with years of experience and advanced research, developed the most efficient and environmentally friendly biomass combustion systems available on the market today.
Biomass Combustion Technology for the Extraction of BioEnergy
Saxlund's Bioenergy combustion system consists of our proprietary reciprocating grate, patented grate bars and patented fuel feeder, between 0.5-30 MW in size.
Saxlund's equipment is modularized and allows several connections to our combustion chamber – in combination or separately. Saxlund's Bioenergy combustion systems can be connected to supply, for example, hot gas, hot water, steam or hot oil or a combination.
Saxlund's Bioenergy combustion system can incinerate biomass such as wet bark and wood chips, but also dry fuels in the form of recycled wood and wood pellets. Saxlund's technology has been developed and designed to meet the most stringent EU emission limits.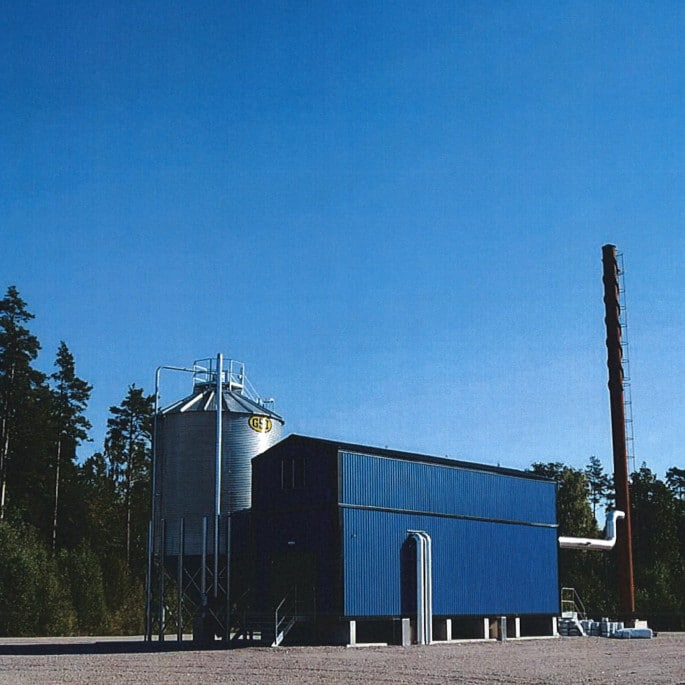 Transportable Plants
One of our most successful products are Hotab's transportable Bioenergy plants.
These Bioenergy plants are manufactured in-house at our state-of-the-art workshop with the latest technology. As an addition the customer can choose the type of façade they want. We can, in principle, connect any number of sections, and we usually build up to 2.5 MW per section.
We have personnel within the Group with the highest level of competence and experience in all these areas. This allows us to offer products tailored to the customers' needs. The high quality is maintained through a quality management system, many years of experience in the industry and our in-house manufactured products.
Plants Built on Site
For several decades, both Saxlund and Hotab have been two of the largest and most competent companies within the area of biomass combustion technology. Today we have all our expertise and technology under one roof. We can offer a wide range and great possibilities to customize your facility.
We carry out the following types of contracts:
Turnkey BioEnergy facilities
Transportable biomass combustion plants
Turnkey contracts
Subcontracts
Rebuilding
Contact us
For more information about any of our industries: